Mixers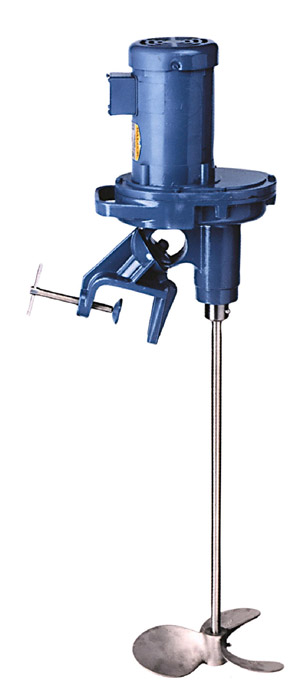 Mixers come in many different configurations. Many applications require specialized motors or housings. Some of requirements may include TEFC or "totally enclosed, fan cooled" motors, explosion proof housings, gear reduced drives, or even dual props. We have a huge variety of options available which include all of those options plus we also offer coatings for all wetted parts, shaft extensions, clamp/plate/or flange mounting, heavy duty helical gears, and greased gears to prevent oil contamination.
Sizing
Mixer motor size is determined by the viscosity of the material being mixed. This is often measured in CPS vs. the total gallons to be mixed in a batch. Shaft length must be chosen to fit the tank that is to be used along with prop diameter. Contact one of our tank specialist for assistance in selecting a mixer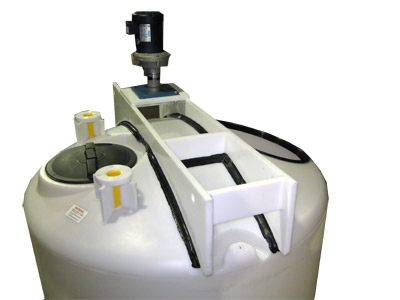 Have questions? Call now toll free 1-800-525-2661 to speak with a storage tank design specialist. In most cases we can save you money once we know more about your specific storage requirements.